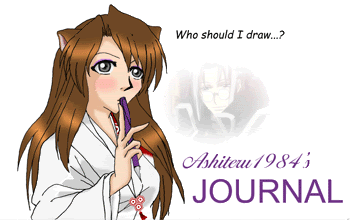 Happy 4th of July!

I found this floating around a few of my friend's


and

journals. At first I wasn't going to fill it out, but then I decided to, since I couldn't get any more depressed... So, here it goes...
1. Who is your favourite Naruto character(s)?
Sasuke
2. What is your favorite pairing?
Sasuke and Sakura
3. Are you a naruto yaoi or hentai fan?
No...
4. Ever cosplayed naruto characters? if so, who, where and how many times?
I made a make shift Hinata costume for an event up at the mall that's close to me, but my headband fell apart.

But I am currently working on a Sasuke costume.
5. List your collection of naruto junk and merchendise, if any.
Naruto Uncut Box Sets 1-3, Naruto: Mission: Protect the Waterfall Villiage DVD, Best of Naruto Collection CD, a Naruto plushie, a Konoha headband, a Squad 7 wallscroll, Naruto manga (Volumes 1-12), the Naruto art book, and a Sasuke wrist band. I also have some Naruto fanart that I bought at conventions.
6. Have you ever felt that you were destined to be with a Naruto character? If so who?
No, not really...
7. Naruhina or Kibahina?
NaruHina.
8. Sasusaku or Sasunaru?
Sasusaku.
9. Which team is your favourite?
Team 7.
10. Do you support the Tobito theory?
The what...?

11. Do you support the 'Yondaime is Naruto's father' theory?
Umm...I dunno...

12. Your favourite Akatsuki member?
Itachi
13. Are you pro-sasuke or anti-sasuke?
Pro-Sasuke.
14. have you seen all Naruto episodes so far? (including shippuden and fillers)
No, I've only seen up to episode 93... I have seen a few clips of Shippuden though when I was watching SasuSaku AMVs.
15. Have you read all the chapters so far?
No, I'm still on volume 6...

16. Do you believe Naruto has ADD?
No. I think he's just a blonde...

17. Sub or dub
I like the dubbed version.
18. Pro-Sakura or Anti-Sakura?
Pro-Sakura.
19. Tobi = annoying or funny?
Who...?

20. Do you even know who Tobi is?
No.

21. Gai = sexy beast or ugly nerd?
You mean "Elvis"? I think he's kinda ugly... He's funny though.
22. Which character would be the best crossdresser?
Naruto...?

Haku's a given.
23. Rock Lee = weird or awesome?
Awesome!
24. Which character would be best OOC? who and how?
I dunno...

It would be nice if Sasuke smiled more often though...
25. Do you like naruto fanfics?
Yes, but I haven't read any for over a year...

26. Do you write naruto fanfics?
Yes, I do. "Crying for You"
27. Do you like lemons?
Um...I guess it depends...
28. Do your parents know any Naruto characters?
If I pair the name up with a description, yeah... My sister knows a lot of the characters though, even though she doesn't like the show or anime. I guess she got to know them from watching me play my Naruto games.
29. Have you watched the Naruto Abridged Series?
Yes, I have.

30. Have you seen The Naruto Ultimate Fanflashes?
Some of them.
31. Have you ever got someone else hooked on Naruto?
I'd like to think so.
32. Have you ever been drawing Naruto in school and have someone randomly say "WOAH! you like Naruto too!?"
Kinda, but not really. They just call it that "anime stuff." Or the secretaries that roam around the hall wil comment how "cute," it is.
33. Have you ever been in class drawing Naruto and the teacher comes up to you and says "wtf is this?"
Yeah...well sorta... My one art professor said it wasn't an art form. Though I didn't like any of his art, so I guess we're even.
34. Has Naruto affected your school life and grades?
Dunno...

35. Are you broke thanks to Naruto?
Uh...not really...
36. Do you want to read icha icha Paradise?
I don't think so...
37. Do you support the 'yondaime is the akatsuki leader' theory?
Huh...?

38. Do you draw naruto fanart? If so, count how many there is in your gallery.
Yes, I do draw Naruto fanart, but I'm not going to count it.
39. Is Sasuke still sexy in his second stage of the cursed seal?
Uh...I think he's creepy...
40. Do you have a naruto OC?
A few, yes.
Aijou Uchiha - Sasuke and Sakura's daughter
Shitsumeisha
41. Looking back at some of your answers, do you think naruto has taken over your life?
No, not really.
Ah, now I feel nothing like a Narutard...























Happy June Birthday to

3
Moonglare
8
VegaSailor
9
zuko-gaara-lover
18
mikomi-285
28
DracoKanji
29
Dark-Youkai-Kyoto
30
shessyluvsrin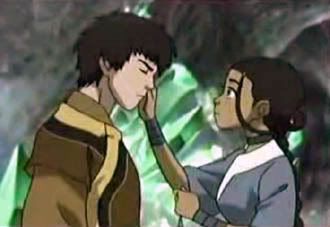 I will forever have this in my journal to show how much of a devoted Zutara fan I am and the fact that I still believe in Zuko.

- Sister

+deviantSISTERS























+deviantBROTHERS





My Good deviantFRIENDS
deviantCLUBS
- (99 clubs)
People on +deviantWATCH
(129 people)
People +deviantWATCHing Me
- (189 people)
Requests/Drawings
My Friend's Birthdays
About Me
My Anime Awards
:thumb28890077:
:thumb51175719:
:thumb47530209: :thumb33082137:
:thumb41685329: :thumb59792489:
Other Sites I Am On
:
daa^3
fanfiction.net
LiveJournal
myOtaku.com
SheezyArt.com
Xanga.com